Publications and Media
---
Sport and Nation receives LEading Fellow Grant
 Christian Ungruhe will join the Sport and Nation project at ESHCC Christian Ungruhe (1979) is a social anthropologist working on topics in the realm of migration, youth, work and sport in West Africa. After obtaining his Master degree from the University of Münster (Germany) in 2005 he embarked on PhD project at Bayreuth University (Germany) that dealt with the relationship between internal migration practices and the negotiations of life phases among young people in Ghana. Beside this, he started to develop an interest in African football migration and worked in a project on the trajectories of West African players to Europe and their role in communicating and reinforcing images and racial stereotypes about Black people in Germany. After completing these projects he moved to Aarhus University to work in a postdoc project on after career life course trajectories of West African footballers in Northern Europe (2015-2019). His work particularly dealt with players' ambivalent experiences of precarity and their communication in transnational settings (e.g. with kin and friends at home). From November 2019 he will join the research group "Sport and Nation" of Prof. Gijsbert Oonk as Marie Curie LEaDing Fellow. In his project he will follow West African footballers who pursuit professional contracts in South East Asia. Undertaking a longitudinal approach, he will particularly work with players who he has accompanied since 2010 and looks at the processes of their social and geographical mobilities and subjectivities on the road and in the making. Selected Publications in the field of football migration:with James Esson (2017): A social negotiation of hope: male West African youth, 'waithood' and the pursuit of social becoming through football, Boyhood Studies 10 (1): 22-43.(2016): Mobilities at play: the local embedding of transnational connections in West African football migration, International Journal for the History of Sport 33 (15): 1767-1785.(2014): "Natural Born Sportsmen". Processes of Othering and Self-Charismatization of African Professional Footballers in Germany, African Diaspora 6 (2): 196-217.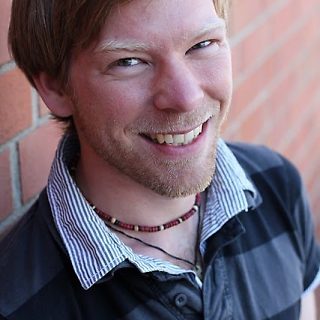 Voetballer met een dubbele nationaliteit?
Gijs van Campenhout spreekt bij De Nieuwe Maan
Voetballers met een dubbele nationaliteit, voor wie moeten ze uitkomen?Hakim Ziyech en Sofyan Amrabat kozen voor het Marokkaanse elftal en niet voor Oranje. Nu mogen deze Marokkaans-Nederlandse voetballers nooit meer voor Oranje uitkomen. Aan tafel: Een debat tussen Jacques Brinkman (oud hockey-international), Houssin Bezzai (oud profvoetballer) & Gijs van Campenhout (historicus Erasmusuniversiteit) over Nederlands-Marokkaanse jongens die voor het Marokkaanse nationale elftal kiezen in plaats van Oranje.Samenloop Van Omstandigheden en Laat Me Toe van Saman AminiDe Iraans-Nederlandse theatermaker en schrijver Saman Amini schuift aan om over zijn beeldroman Samenloop Van Omstandigheden en zijn nieuwe single Laat Me Toe te vertellen. In zijn beeldroman legt hij zijn geschiedenis en rumoerige verleden vast. Op elfjarige leeftijd verliet hij Iran en heeft sindsdien een nieuw leven opgebouwd. Aan tafel: Saman Amini (Iraans-Nederlandse theatermaker en schrijver).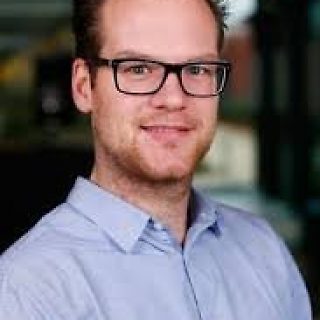 Voetbal als Spiegel om de geschiedenis van de twintigste eeuw te begrijpen?
Gijsbert Oonk ontwerpt samen met docenten lessen (sport) geschiedenis
Vanaf het begin heeft voetbal een rol gespeeld in de vorming van een collectief geheugen, gevoed door persoonlijke herinneringen aan en verhalen over iconische wedstrijden, toernooien, incidenten, helden. Ontroerende, prikkelende, nabije verhalen die -in een wijder perspectief gezet- de geschiedenis van Europa kunnen illustreren, op een andere manier dan de traditionele 'canon'. Wedstrijden als die tijdens het 'kerstbestand' in de loopgraven van 1914, de mythe van de dodenwedstrijd in 1942, het WK van 1974 met de 'broederstrijd' tussen de BDR en de DDR tijdens de Koude Oorlog kunnen het uitgangspunt vormen voor lessen die leerlingen op een originele manier aan het denken kunnen zetten en bijdragen aan hun inlevingsvermogen en historisch besef.  We ontwerpen motiverende lessen die kunnen worden ingezet in onderbouw en bovenbouw, als losse lessen bij specifieke momenten of als een thema.  Gijsbert Oonk levert de vakinhoudelijke kennis, Elise Storck zorgt voor de vakdidactische ondersteuning. Doel & resultaat
Kennis (voor ons als docenten en onze leerlingen) over iconische voetbalmomenten en hun bredere 20e-eeuwse historische contexten;
Docentkennis en -vaardigheden over het ontwerpen van losse lessen en lessenseries over de 20ste eeuw en over historisch denken en redeneren en het gebruik daarbij van concrete en verrassend aansprekende voorbeelden bij lessen;
Concrete lessen: ontwerpen en ervaringen bij de uitvoering.
 Meer informatie: http://www.onderwijsnetwerkzuidholland.nl/aanbod/gamma/voetbal-als-spiegel-om-de-europese-geschiedenis-van-de-20e-eeuw-te-begrijpen/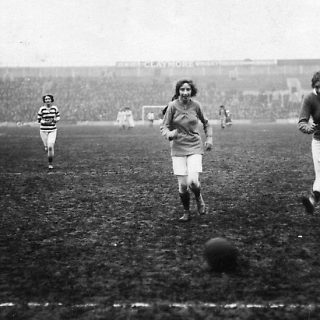 Sport and Nation Expert-meeting
13 December 15-17.00hrs
Location: Erasmus University Rotterdam, Woudestein Campus, M7-39 (Van der Goot-building) All welcome! Please register with: Oonk@eshcc.eur.nl
Program 15:00 Welcome by Gijsbert Oonk and Gijs van Campenhout15:05 Presentation Dr. László Marácz (University ofAmsterdam): Sport History 15:25 Discussion on / Questions for Dr. László Marácz 15:40 Presentation Dr. Danyel Reiche (University of Beirut):National representation without citizenship: the cases of rugby league andrugby union. 16:00 Discussion on / questions for Dr. Danyel Reiche 16:15 Break 16:25 Jorn Schulting (Master student Erasmus University): Migrationand Citizenship of Athletes: The case of Qatar, Bahrein and Turkey. 16:45 Discussion on / questions for Jorn Schulting Questions or other issue to bring forward 17:00 End of meeting: drinks in Paviljoen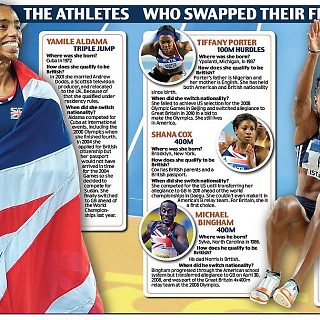 Jean Monnet Chair for Gijsbert Oonk
31/7 2018
Gijsbert Oonk was recently awarded a Jean Monnet (ad Personam)  Chair on Migration, Citizenship and Identity. The Jean Monnet chairs are established by the European Commission as an initiative to promote teaching, research and reflection in the field of European integration studies in higher education institutions. This chair promotes teaching and research in the field of Global History, European Studies and National Identity with a grant of Euro 50.000 for three years.Gijsbert Oonk is the founding director of the Sport and Nation research programm at the Erasmus University Rotterdam. This interdisciplinary research focuses on talented migrant athletes in football and the Olympics in the context of changing citizenship, 'complex nationality issues' and elite migration. "In this research, we highlight the paradox of states promoting the 'nation' without 'nationals'. Currently we employ three PhD students in this project," says Gijsbert. Gijsbert is also is one of the academic advisors of EUROCLIO (European Association of History Educators). This chair will particular inspire the EUROCLCIO programme, Engaging History Education through memories and legacies of Europe's favorite sport. The main objective is to encourage historical learning through the lens of football. The shared football history of Europe can generate a sense of belonging and ultimately sense of responsibility for active citizenship, especially for young people who are not normally interested in school or history. The rich history of football makes it possible to build positive cultural contribution to diverse society. In addition, the project aims include to write an academic textbook: What would you vote for in Utopia? Towards a just world in ten cases. The projected audiences are students, high school history teachers, journalists and policymakers.
Hyperdiversiteit wordt nieuwe norm WK voetbal.
Het einde van uniforme nationale elftallen is in zicht.
Vooral migranten winnen straks de WK's.

Gijs van Campenhout en Gijsbert Oonk publiceren opiniestuk in de Volkskrant 14 juni 2018
Donderdag begint het Wereldkampioenschap voetbal. Van oudsher is dit een kampioenschap tussen landen met hun eigen nationale identiteit. De
spelers vertegenwoordigen die landen en hun inwoners. Ze zingen het
volkslied en verdedigen de nationale kleuren. De nationale trots wordt
echter steeds meer gekarakteriseerd door hyperdiversiteit. De eenheid
van de natie wordt, paradoxaal genoeg, steeds meer verdedigd door
nationale teams met spelers die niet zijn geboren in het land dat ze
vertegenwoordigen.

https://www.volkskrant.nl/columns-opinie/hyperdiversiteit-wordt-nieuwe-norm-wk-voetbal~be1ec0d0/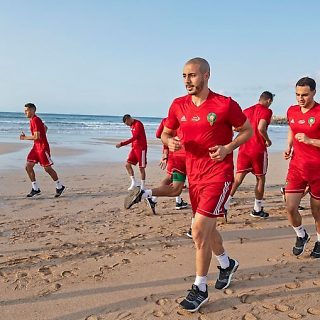 Nationality swapping in the Olympic field: towards the marketization of citizenship?
Joost Jansen, Godfried Engbersen en Gijsbert Oonk

Open access article at: https://www.tandfonline.com/doi/full/10.1080/13621025.2018.1477921
Abstract
Nationality swapping in sports is commonly assumed to be a rapidly expanding practice that is indicative of the marketization of citizenship. Sports are said to have become wholesale markets in which talent is being
traded for citizenship. In this article, we seek to empirically explore
such claims by analysing 167 athletes who have competed for two
different countries in the Summer Olympic Games. It seems that most
switches occurred after the 1990s. Then, following a citizenship as a
claims-making approach, we introduce the work of Bourdieu so as to
connect citizenship as both legal status and practice with normative
claims. The analysis reveals that the practice of nationality switching
is shaped by structural conditions of the Olympic field. First, a
complex realm of citizenship laws and regulations produces conditions
under which athletes make legitimate claims to citizenship. Second,
through a mechanism of reverberative causation, prior migrations are
often echoed in contemporary nationality swapping . Only a limited
number of athletes acquired citizenship via the explicit market
principle we call jus talenti. Claiming that instrumental nationality swapping is indicative of the marketization of citizenship obscures the complex interplay between structures of and practices within the Olympic field.

KEYWORDS: Jus talenti, marketization of citizenship, nationality swapping, Olympic Games, reverberative causation
Save the date!
Sporters met een dubbele nationaliteit: Kansen,belemmeringen en debatten. Wanneer: 14 juni13.00
Waar: Stadion de Galgenwaard
Wie: Erasmus Universiteit in samenwerking met het Mulier Instituut
Het congres zal om 13:00 beginnen.Na ontvangst met koffie en een dagopening zal een plenaire sessie worden gehouden met drie gastsprekers die inzichten zullen geven in de Sport and Nation thematiek.

Prof. Dr.Peter Spiro: 'The End of OlympicNationality'. Prof Spiro is werkzaam op de TempleLaw School in Philadelhia, Amerika. Hij is gespecialiseerd in internationaal, immigratie en constitutioneel recht en is verschillende keren gequoteerd in de media bij zaken omtrent internationaal en immigratie recht. Hij onderzoekt de legitimiteit van het rekruteren van buitenlandse topatleten door staten. In zijn werk stelt hij voor dat Olympische spelers zich zelf zouden moeten vertegenwoordigen in plaats van nationale staten.

Prof. Dr. Marjet Derks: 'Paradoxes of Sport: Travelling Practices and International Rivalry'Marjet Derks is verbonden aan de Radboud Universiteit Nijmegen en isprojectleider van het onderzoeksprogramma Sportgeschiedenis: 'Sport, identiteit en moderniteit (1813-2013). Centralethema's waar zij zich mee bezighoudt zijn transnationale beïnvloeding, de betekenis van sport en het publiekelijk vieren van overwinningen voor het nationale zelfverstaan, en sporterfgoed.

Dr. GijsbertOonk: Who belongs to the Nation? Some preliminary results.Gijsbert Oonk is projectleider van Sport and Nation project aan de Erasmus Universiteit. Hij zal de eerste resultaten van het onderzoeksproject presenteren. Zie ook www.sportandnation.com  Naast deze plenaire sessie zullen enkele paralel sessies worden gehouden, waaronder · 
Gijsbert Oonk en Peter Spiro in debatterenover: 'The end of Olympic Nationality' aan de hand van een specifieke casus. Hierin zullen zij de gevolgen van het bestaan van nationaliteit bespreken voor de
sportwereld en daarbuiten.     
Daarnaast zal Marjet Derks verschillende Nederlandse voorbeelden over de thematiek Sport,Migratie en Integratie bespreken.

Drs. Joost Jansen, gespecialiseerd inatleet migratie rond Olympische spelen, en Drs. Gijs van Campenhout, gespecialiseerd in atleetmigratie rond voetbal, kijken naar de veranderende regels van verschillende instituties (IOC, FIFA en IAAF) betreffende het recht om landen te mogen vertegenwoordigen.  

Deelnemers kunnen vrij intekenen op een van deze sessies.Uiteindelijk zal deze dag om 17:00 plenair worden afgesloten,gevolgd door een borrel.  In een later stadium zullen jullieeen formele uitnodiging ontvangen, inclusief meer specifieke informatie. Maar voor die tijd zouden wij graag willen weten of u denkt aanwezig te zullen zijn bij deze middag.  
Wij kijken alvast uit naar eenenerverende en inspirerende bijeenkomst.



Met vriendelijke groet, het Sport and Nationteam.


  
Jacco van Sterkenburg Visiting Professor at Victoria University Melbourne, Australia
Jacco van Sterkenburg from the Department of Media & Communication is
invited to be a Visiting Professor at Victoria University, Melbourne,
Australia, in January 2018. From 21-31 January he will be with the
Institute of Sport, Exercise and Active Living (ISEAL), within the
College of Sport and Exercise Science to share his expertise on Critical
Race Theory, media framing, and diversity relations, with a specific
focus on sport media, sport organizations and sport coaching. In particular, he is acknowledged for bridging the gap between media studies, sociology of sport and cultural studies. His appointment will involve, amongst other things,  giving a Public lecture on race and ethnicity in sport media, giving a seminar and a work shop on racial/ethnic and gender diversity in sport leadership, and providing consulting, research and expert advice to staff, students and professionals of Victoria University.
Gijs van Campenhout heeft een stelling in dagblad TROUW
De jonge, talentvolle Feyenoord-speler Sofyan Amrabat staat voor een emotioneel lastige keuze. Een keuze tussen het hoofd en het hart.Nederland of Marokko? Complicerend bij deze keuze is dat de uitkomst gevolgen kan hebben voor zijn carrièreverloop én dat zijn beslissing onomkeerbaar is. De stellin van Campenhout is: Laat voetballers van Nationaal elftal wisselen.
Lees meer hierover:
https://www.trouw.nl/opinie/laat-voetballers-van-nationaal-elftal-wisselen~a3512e3e/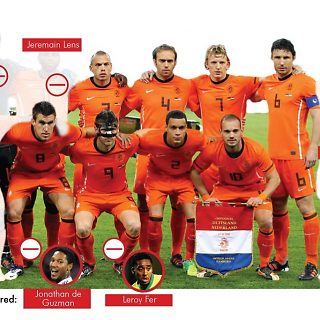 Gijsbert Oonk speaks on Migration, Citizenship and National Identity at the Olympiacos Stadium in Athens.
On Monday, September 4th, and for three days the Harvard University's World Conference will take place in our country and Olympiacos is the
host! The conference "Reinforcing, Crossing, and Transcending Borders:
Soccer in a Globalized World" is being organized for the second time
ever and Harvard University has chosen Olympiacos and Greece as the
ideal host in the ideal place!
See the presentation on youtube: https://www.youtube.com/watch?v=v34Hv_5HCik
For more see:
http://www.olympiacos.org/en/article/69093/olympiacos-welcomes-harvard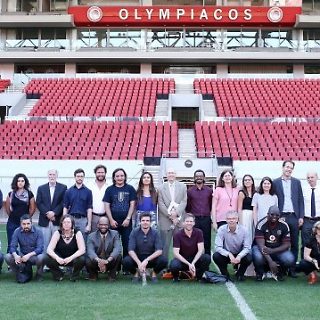 Have the Olympic Games become more migratory? A comparative historical perspective
It is often believed that the Olympic Games have become more migratory. The number of Olympic athletes representing countries in which they weren't born is thought to be on the rise. It should, however, be noted that migration in the context of sports is hardly a new phenomenon. In this paper we hypothesise that, as a reflection of global migration patterns and trends, the number of foreign-born Olympians hasn't necessarily increased in all countries. Furthermore, it was expected that the direction of Olympic migration has changed and that foreign athletes increasingly come from a more diverse palette of countries. We conducted an analysis of approximately 40,000 participants from 11 countries who participated in the Summer Games between 1948 and 2012.
We conclude that the Olympic Games indeed have not become inherently more migratory. Rather, the direction of Olympic migration has changed and most teams have become more diverse. Olympic migration is thus primarily a reflection of global migration patterns instead of a discontinuity with the past.
Read More
Etnische diversiteit in coaching- en bestuursfuncties in profvoetbal
Jacco Sterkenburg doet onderzoek naar diversiteit in voetbalteams, bij coaches en in besturen van het betaald voetbal. Nieuw onderzoek laat zien dat etnische diversiteit in het Nederlandse professionele voetbal vooral zichtbaar is op de voetbalvelden, maar niet in de technische en bestuurlijke posities. Welke mechanismen zorgen voor dit onevenwichtige beeld in het betaalde voetbal? Jacco van Sterkenburg, Erasmus Universiteit Rotterdam, deed onderzoek en legt uit hoe het werkt. Mar Schuringa, coördinator diversiteit bij de KNVB, geeft een inkijkje in het diversiteitsbeleid van de KNVB. Bart Heuvingh, topsportbegeleider bij AZ, vertelt over de invloed van diversiteit en cultuur op de prestaties van voetballers. Wat kunnen we van deze drie aanjagers leren? Welke stappen zullen zeker helpen als je aan de slag wilt met diversiteit binnen je eigen sportorganisatie?
LEES VERDER
The Dutch-Canadian expats in the Dutch Olympic IJshockey-team in1980. (in Dutch)
Nederland is verdeeld over het thema migratie - ook binnen de sportwereld. Mogen atleten met een andere afkomst spelen voor het Nederlands elftal? En is het eerlijk als sommige spelers uitkomen voor meerdere landen? In een nieuw onderzoeksprogramma aan de Erasmus Universiteit, onder leiding van dr. Gijsbert Oonk, houden onderzoekers zich bezig met de vraag of veranderingen van nationaliteit en burgerschap tegenwoordig meer of minder voorkomen dan vroeger. Voor De Sportwereld schreef Oonk daarom een artikel over Neder-Canadezen en in hun rol binnen de ijshockeywereld.  Binnen de context van sport is de rappe integratie van de Neder-Canadezen in het vaderlandse ijshockey, met het sportieve succes dat daaruit voortvloeide, een sterke casus. Een krant in de jaren zeventig kopte bijvoorbeeld 'Uitbanning Canadezen is enige oplossing'. Was die onvrede over de  buitenlandse invloed op het Nederlandse ijshockey terecht?
Lees het volledige artikel:
Voor Volk en Vaderland.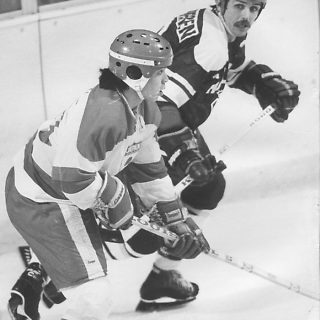 NPO Radio 1
Are Olympic Medals for Sale? (in Dutch)
Wie kent ze niet? Onze tafeltennissters Li Jiao en Li Jie. Allebei geboren in China, in het moederland niet goed genoeg voor het hoofdpodium. Daarom namen ze de Nederlandse nationaliteit aan, om zo toch op de Olympische Spelen uit te kunnen komen. Het 'kopen' van sporters bestaat al langer. Het IOC kan er weinig aan doen, zegt Gijsbert Oonk, Universitair Hoofddocent geschiedenis en projectleider sport en natie aan de Erasmus Universiteit Rotterdam.
Lees het volledige artikel

»
NRC
In the future Nations will buy their medal (in Dutch)
Steeds meer olympiërs komen uit voor een land waarin ze niet geboren werden. Rekruteren de rijkste landen straks al het talent? Het IOC kan er weinig aan doen, voorspelt Gijsbert Oonk.
Lees het volledige artikel

»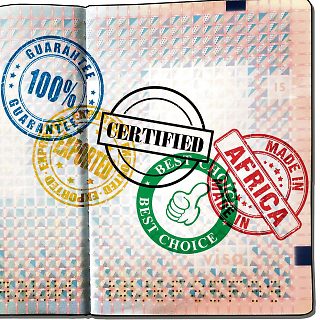 EA Magazine
Sport across borders (in Dutch)
Niet alle nationale sporthelden komen uit eigen land. Sommigen atleten worden (versneld) genaturaliseerd en migranten moeten kiezen tussen meerdere 'thuislanden'. Een nieuw interdisciplinair onderzoek belicht de relatie sport en nationaliteit, én hoe de samenleving daartegenaan kijkt.
Lees het volledige artikel

»